The excellence of the exterior design by Alberto Mancini meets the elegance and sophisticated styling of interiors by Achille Salvagni. The interior and exterior furnishings draw on the experience of Achille Salvagni, one of AD Collector's top 100 international designers and included on the A-list drawn up by Elle Decor USA.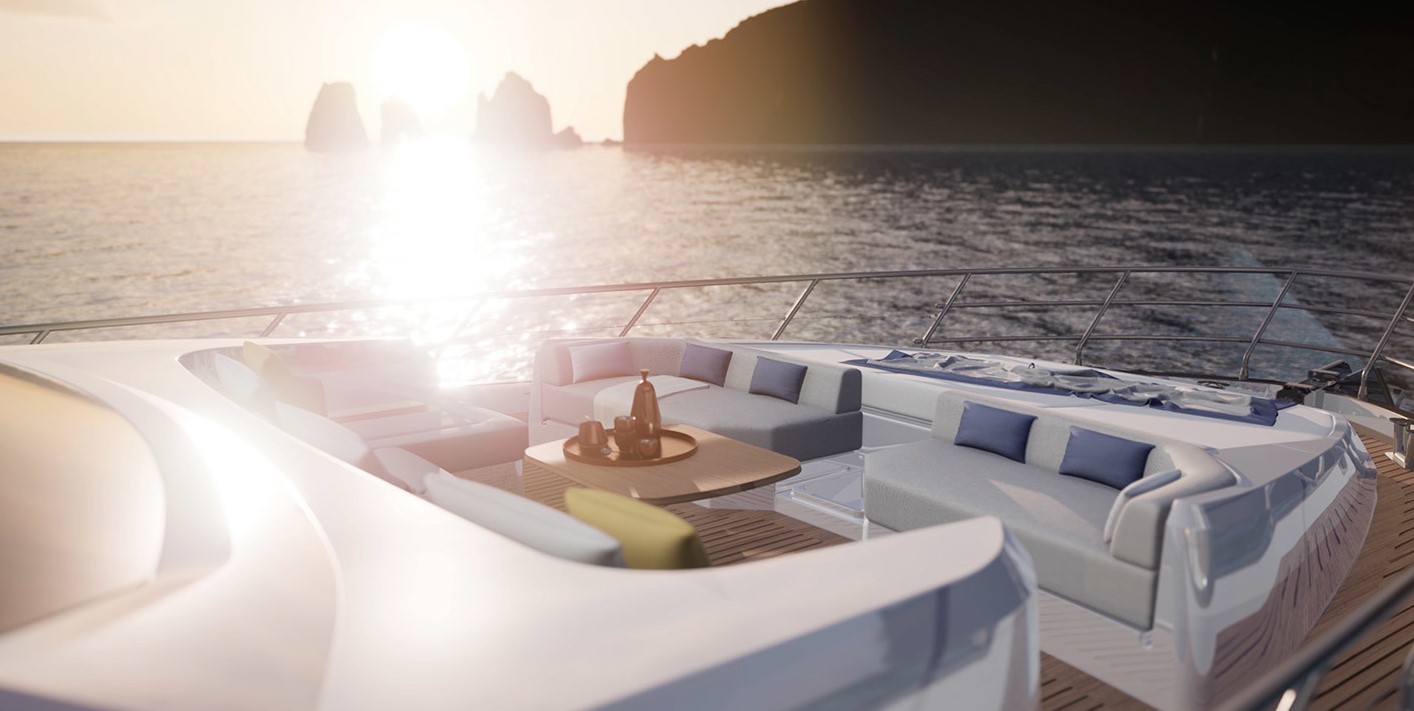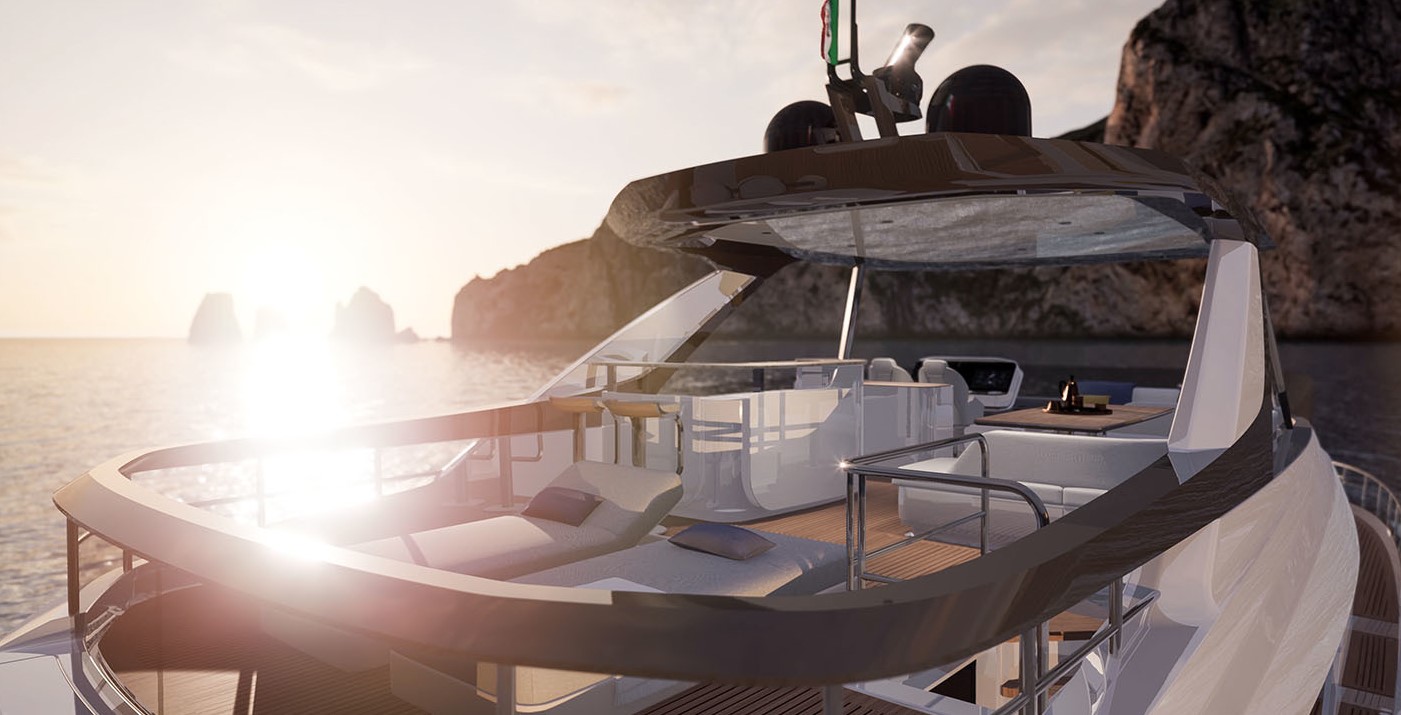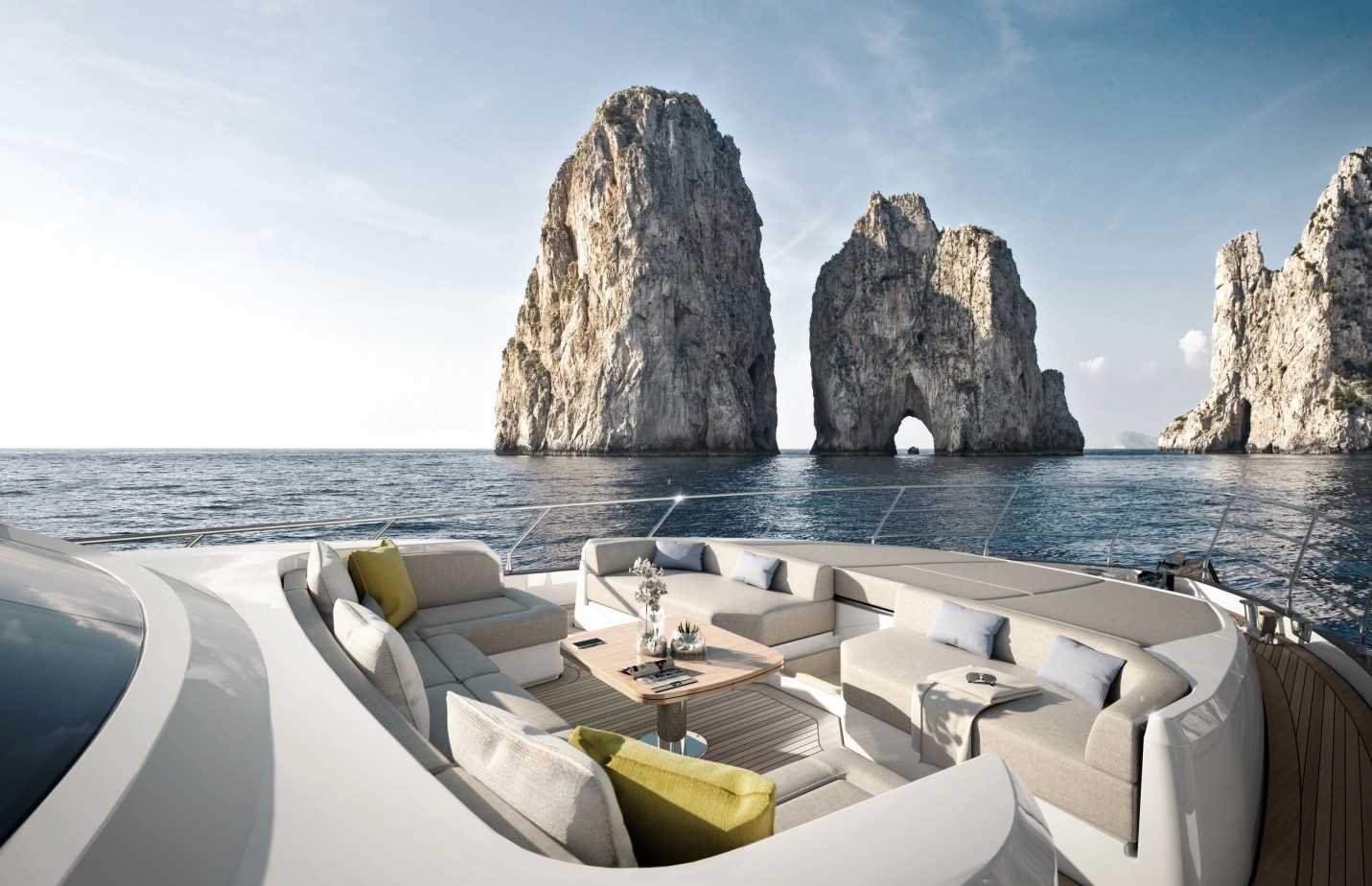 The theme of curved lines is also a feature of the furniture and furnishings, which have been crafted according to Salvagni's designs by expert artisans, using forty different templates to create the curved sections.
Salvagni uses extremely rich materials to conjure up the idea of the voyage, practical and sophisticated, with a close eye for detail and fine finishes, which represents an absolute novelty in the world of yachts this size.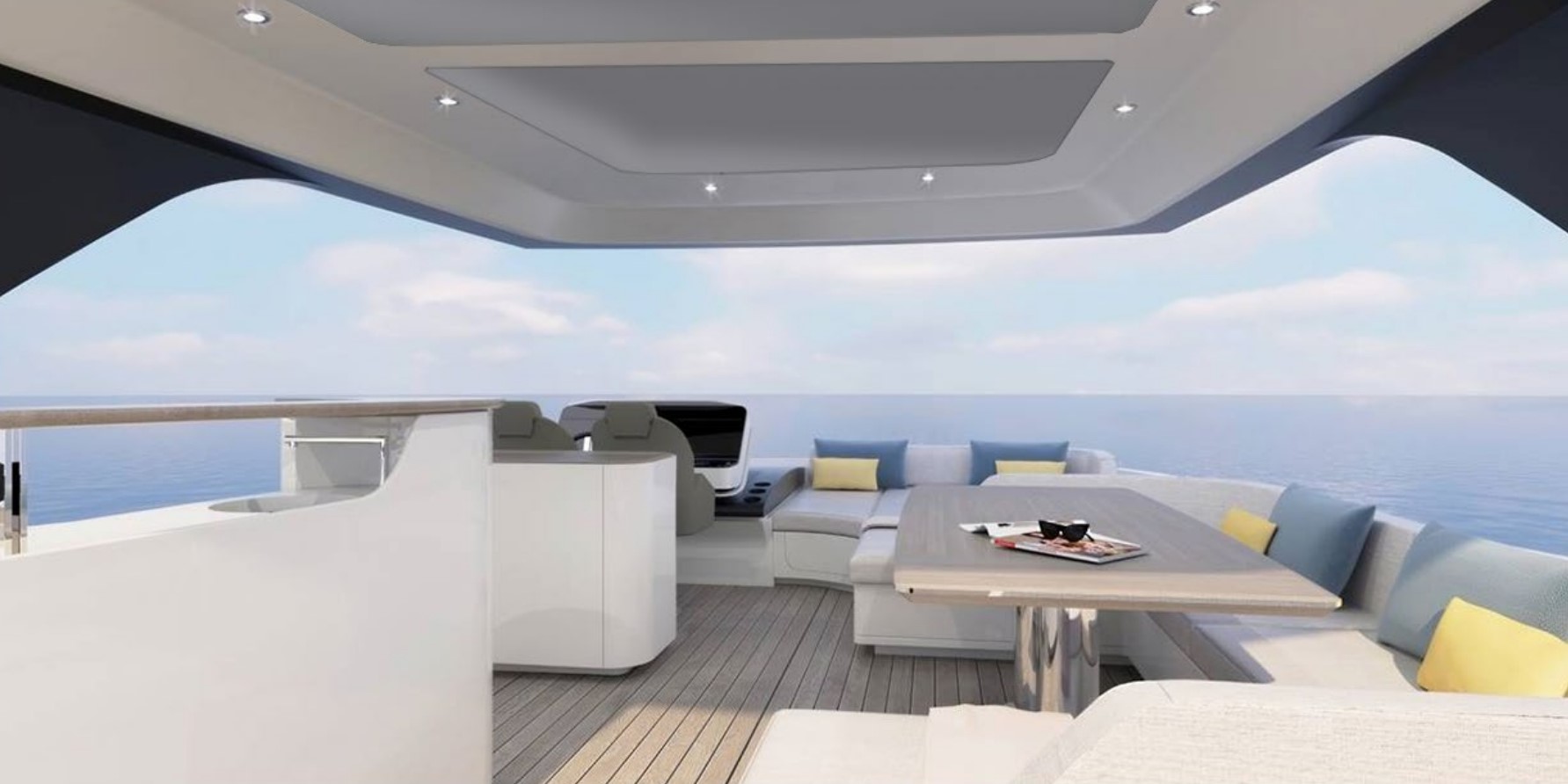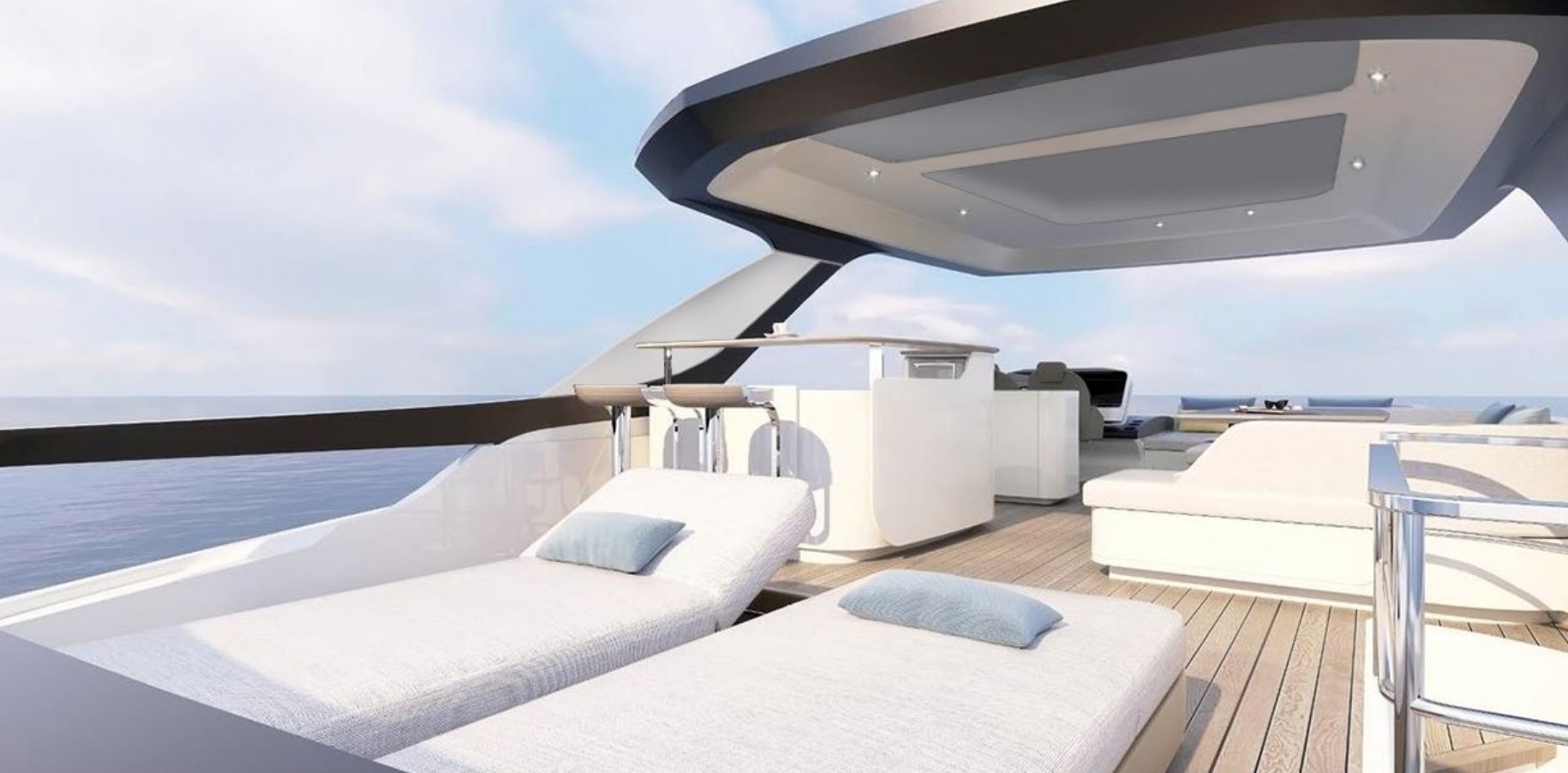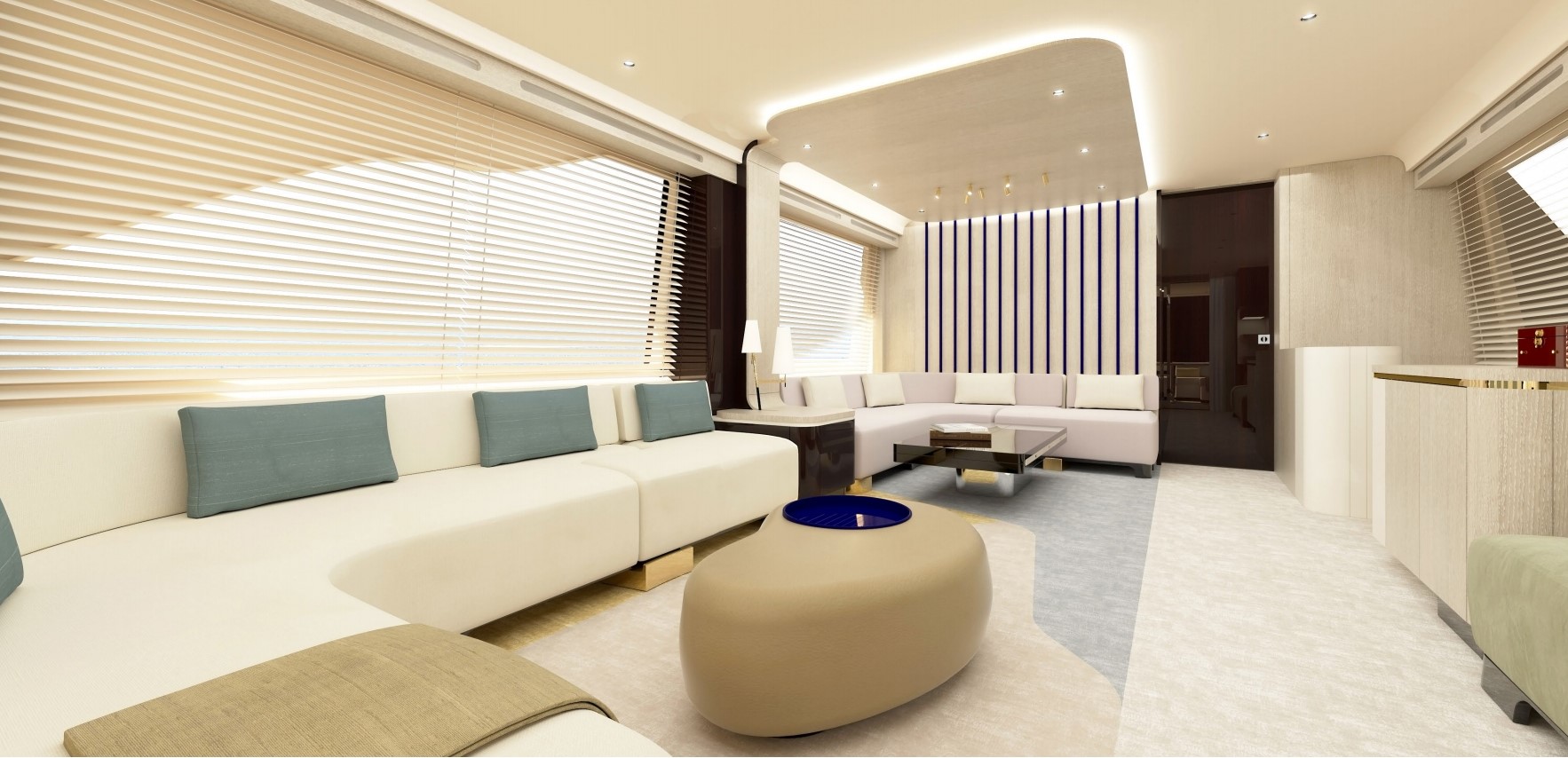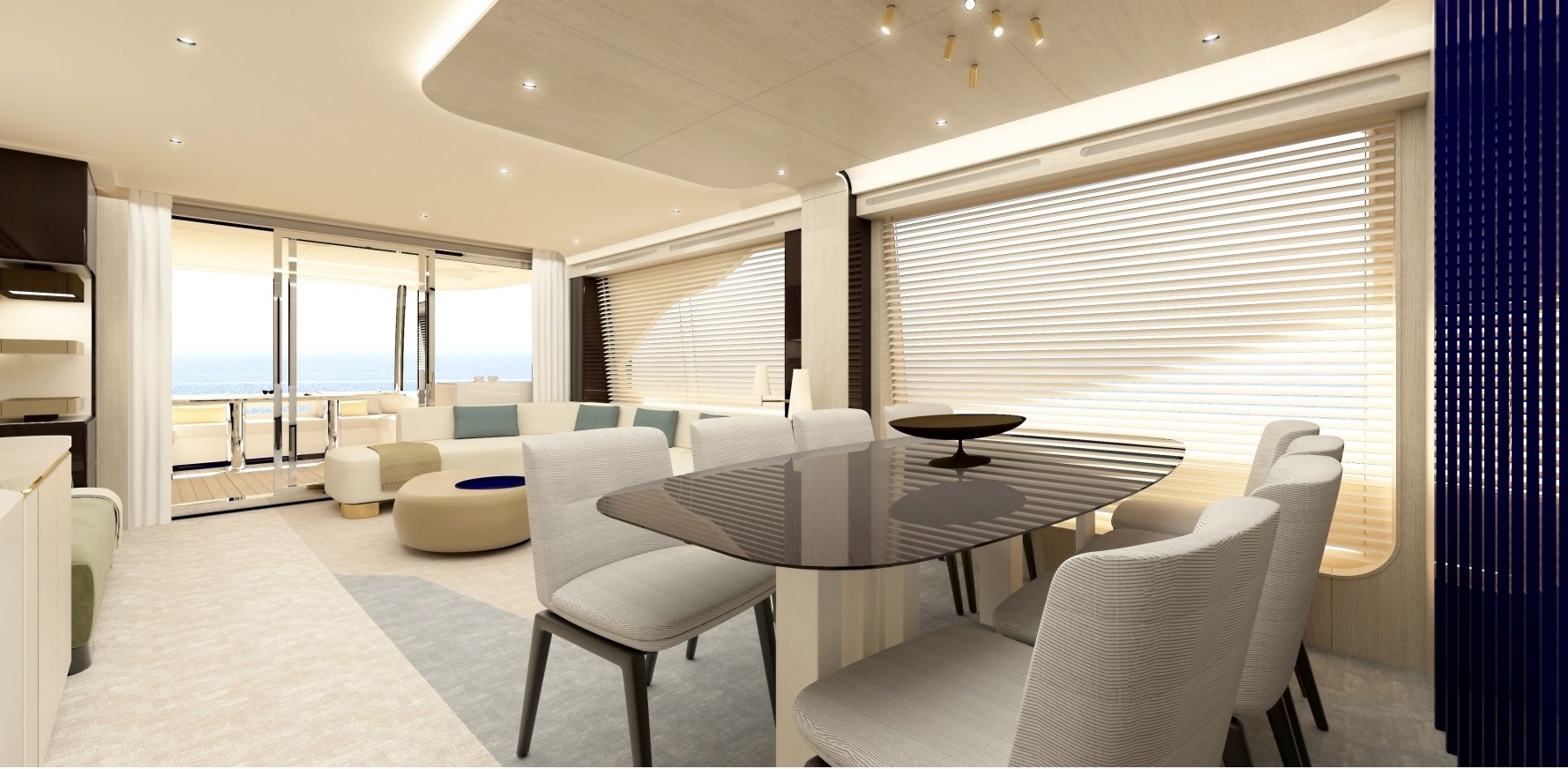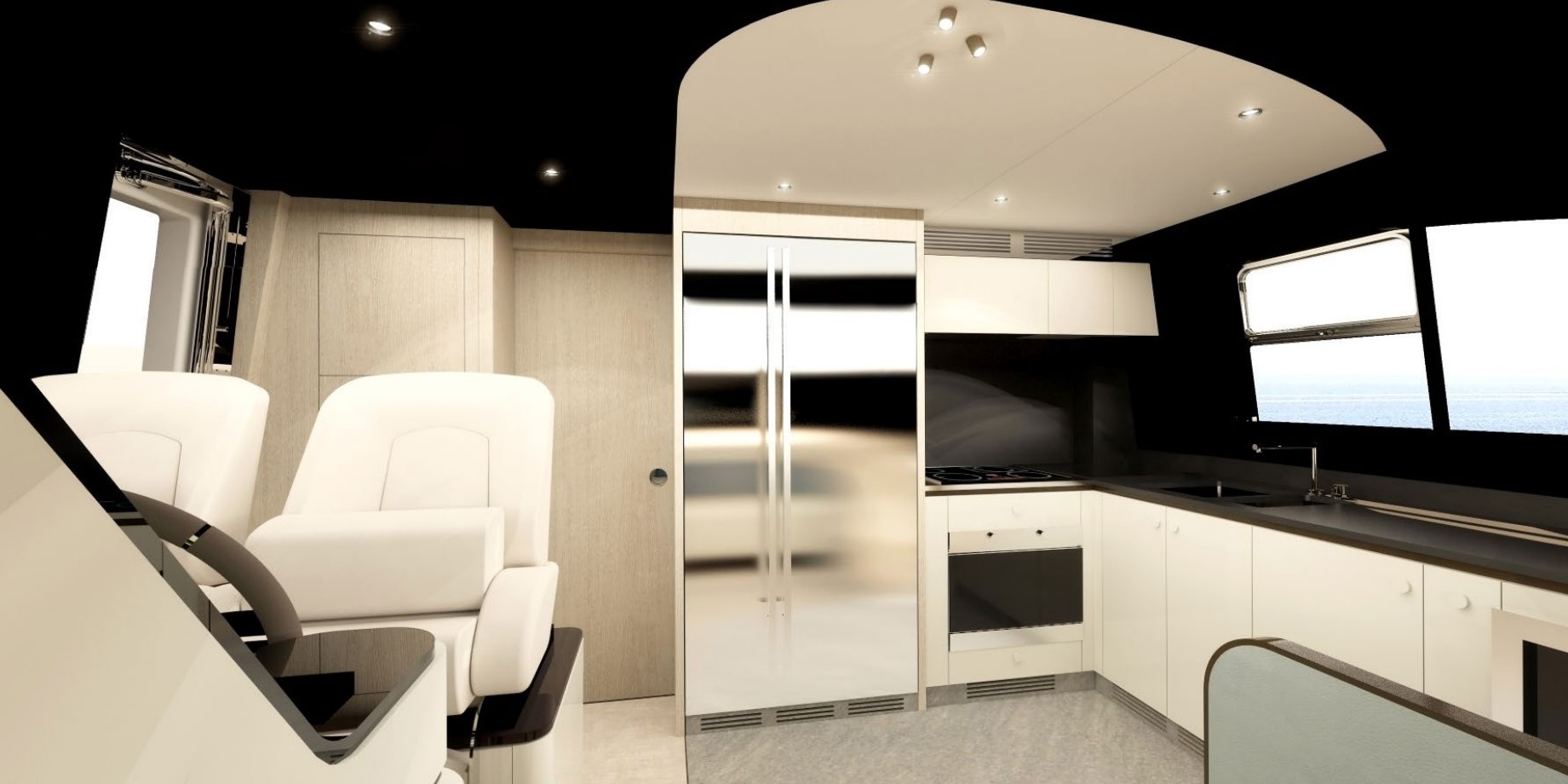 The sophisticated style of a megayacht and the warm atmosphere created by Salvagni, who introduces a new style language borrowed from residential architecture, represent an absolutely unique feature for a boat of these dimensions.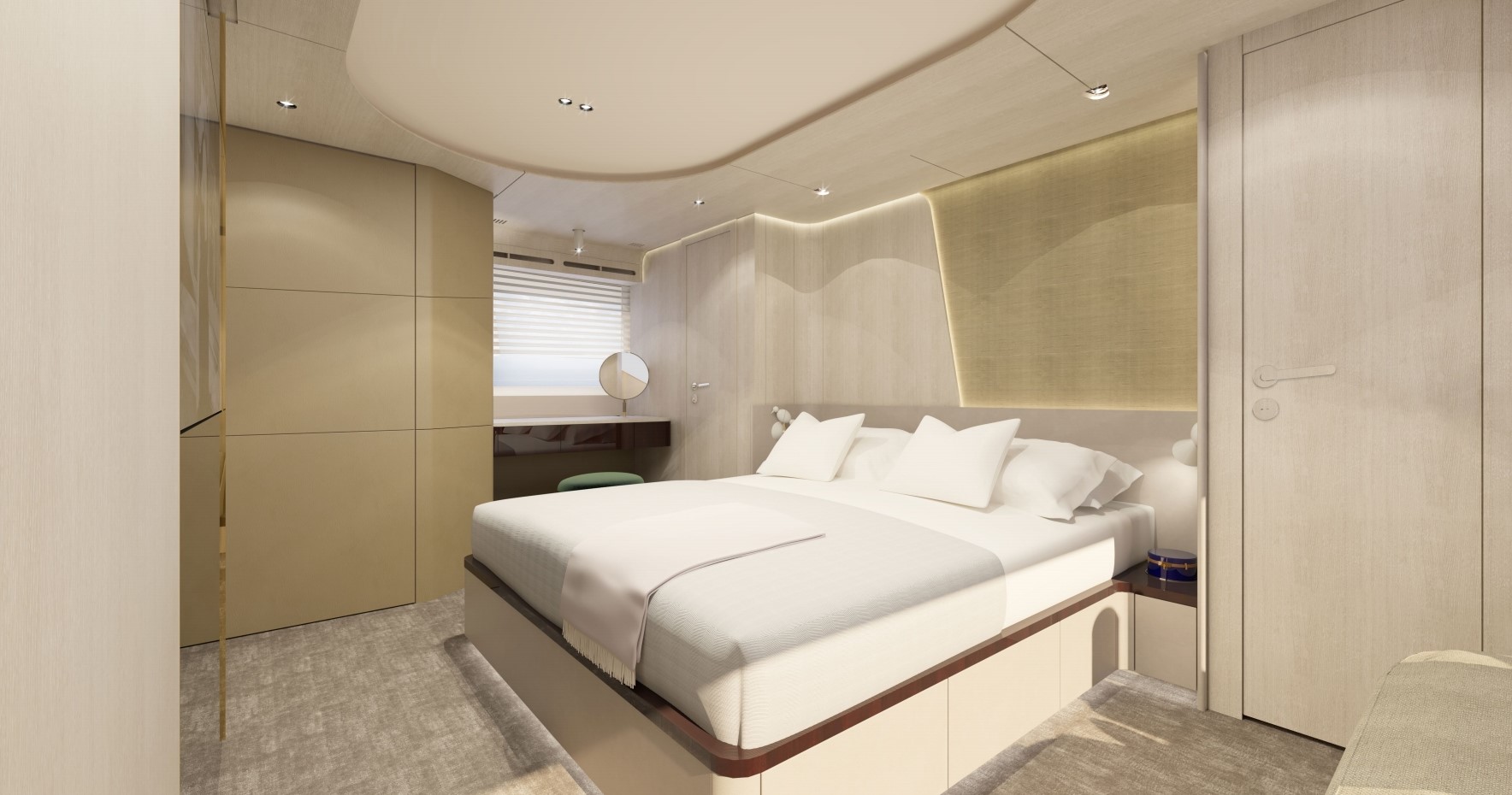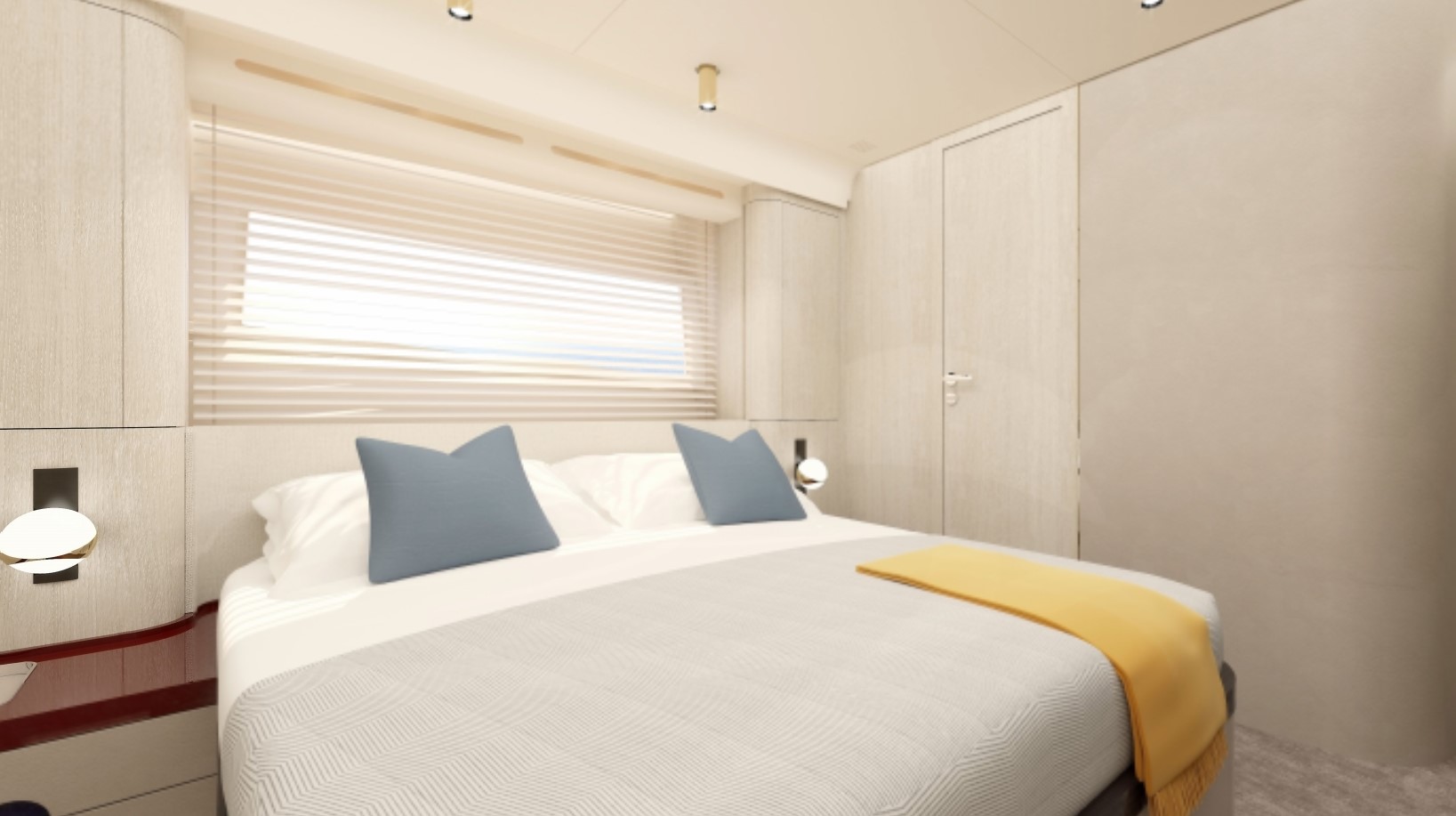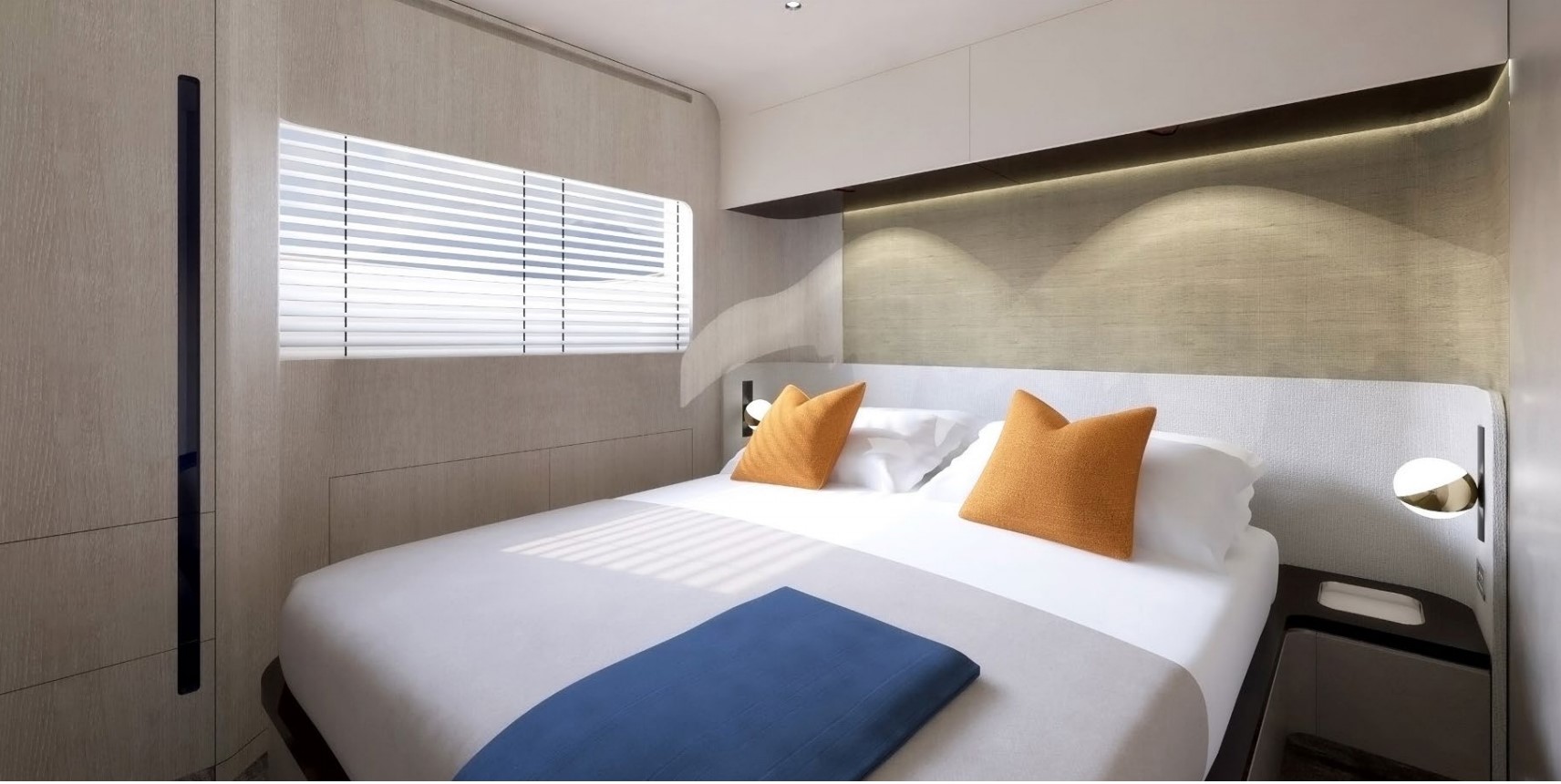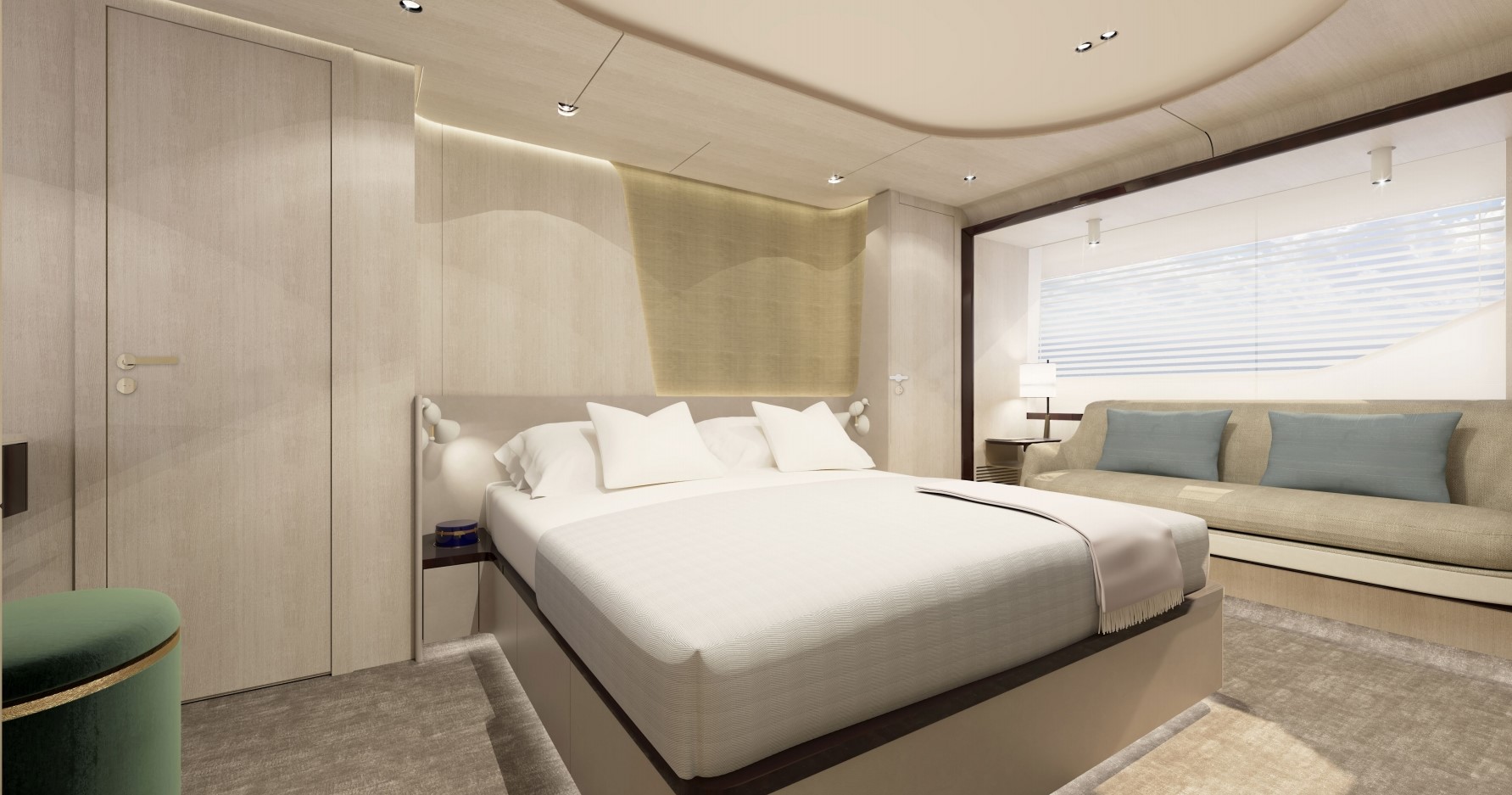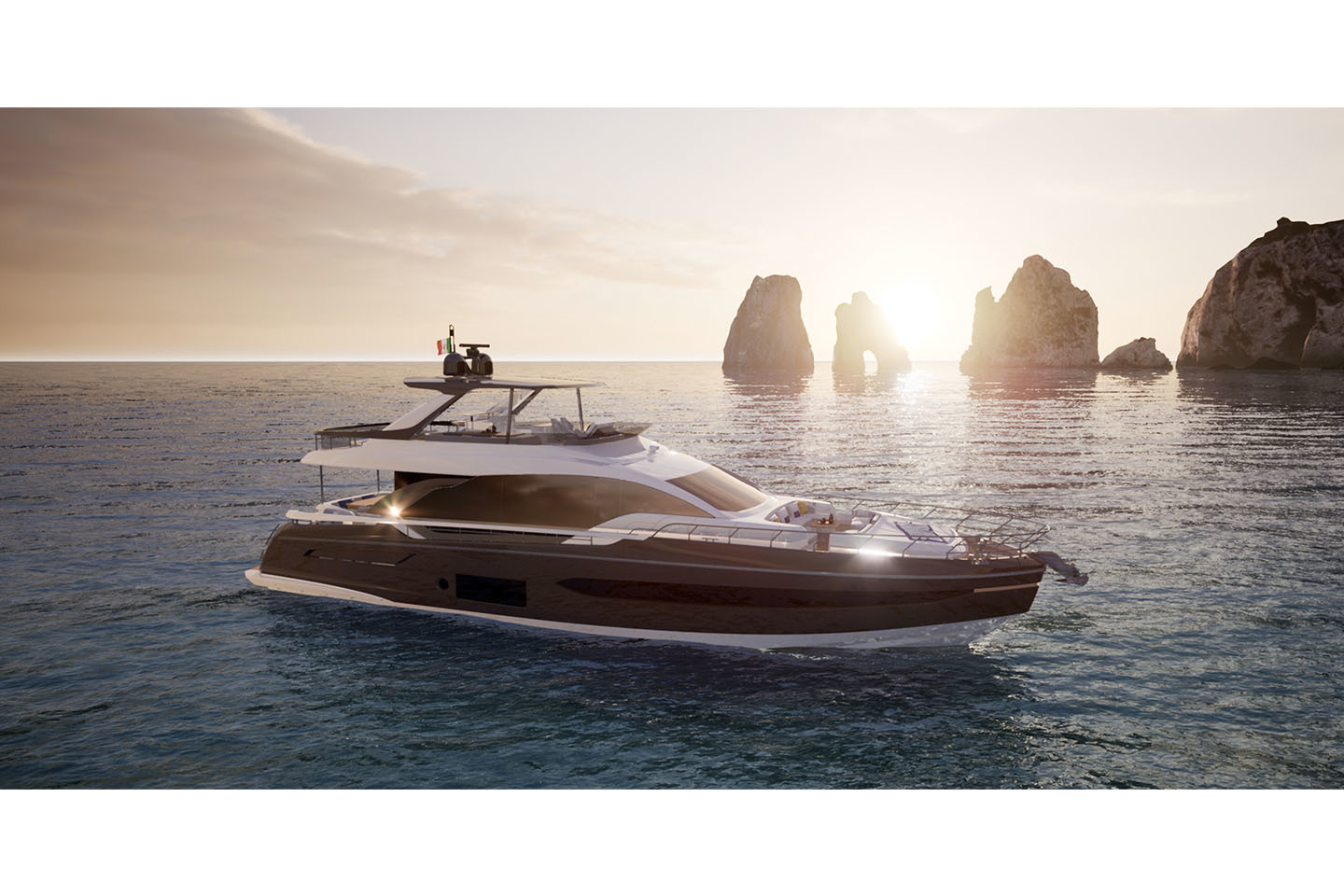 This completly new model will be the first Azimut Flybridge with Volvo IPS units for uncomprimised performance, fuel consumption and handling.
Length overall (incl. pulpit):                                                23,64 m
Beam max:                                                                            5,75 m
Draft (at full load):                                                               1,20 m
Displacement (at full load):                                                62 t
Engines options:                                                                  3 x VOLVO IPS 1200 (900 hp)
                                                                                               3 x VOLVO IPS 1350 (1000 hp)
Maximum speed:                                                               up to 30 knots
Cruising speed:                                                                   up to 27 knots
Fuel capacity:                                                                      5000 l
Water capacity:                                                                   1100 l
Cabins:                                                                                  4 + 1 crew
Berths:                                                                                  8 + 3 crew
Head compartments:                                                         4 + 1 crew
Building material:                                                              Carbon Fiber + GRP
Exterior styling & concept:                                               Alberto Mancini
Interior Designer:                                                               Achille Salvagni Architetti
Builder Azimut Yachts